Welcome to Kingdom Chiropractic Clinics!
I'm Dr Francis Kelly, and I am delighted to welcome you to Kingdom Chiropractic.
Please feel free to explore our website. Many answers to common questions about chiropractic, natural health care, and general wellness can be found throughout the site.
Our practices are wellness oriented. Our chiropractors will carry your health through the relief of your aches and pains, correction of the cause, prevention of dysfunction and ultimately employing a wellness lifestyle. Many patients begin care in our office with a specific health concern and then realise that chiropractic is all about optimal health ...how to get well faster and stay well longer.
By combining skill and expertise that spans the entire chiropractic wellness spectrum, our team are committed to bringing you better health and a better way of life by teaching and practicing the true principles of chiropractic wellness care.
Patients seeking treatment at Kingdom Chiropractic Clinics are assured of receiving only the finest quality care through the use of modern chiropractic equipment and technology. Our chiropractors have a genuine concern for your well-being!
If you are new to our website, please feel free to discover and learn about chiropractic wellness. If you are interested in starting your journey towards wellness, call our clinics today to get started! As a valued member of our clinic, you will gain free access to the member wellness section of our website for wellness articles, resources, and health facts---specifically targeted by our team to your wellness needs and interests.
It's Your Life... Live it in Health!


Dr. Francis Kelly, Doctor of Chiropractic*


Kingdom Chiropractic Clinics - St Andrews: 01334 473399 and Cupar: 01334 650158

*Please note that the title of Dr. used throughout this website indicates that our chiropractors are Doctors of Chiropractic.
---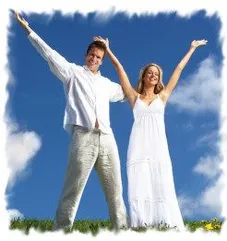 NEW PATIENT?
Receive 25% off your first consultation at either clinic!
Click here to print off your voucher!